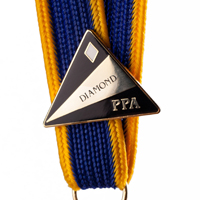 Dallas, TX – David Edmonson & Luke Edmonson of Edmonson Photography in Plano, TX are Diamond Medalists during Professional Photographers of America's 2014 International Photographic Competition. Edmonson's work will be on display at the Gaylord Opryland in Nashville, Tennessee, Feb. 1-3, 2015. This International Photographic Exhibition is held in conjunction with Imaging USA, an annual convention, and expo for professional photographers and several photographic associations were Luke will be giving a Platform presentation.

Diamond Photographers Of The Year

A panel of 45 eminent jurors from across the United States selected the top photographs from nearly 5,000 total submitted entries at Gwinnett Technical College in Georgia. Just over 1,800 images were selected for the General Collection, with 918 (roughly 18 percent) chosen for the esteemed Loan Collection—the best of the best. The Loan Collection images will all be published in the much-anticipated "Loan Collection" book and over 200 selected General Collection images are released in the "Showcase" book by Marathon Press.
What does Diamond Photographer of the Year mean?

It starts with not only having all four of your prints "merit" but also being accepted into the Loan Collection – a two-part judging process. Out of 5000 entries, only 918 (roughly 18%) were accepted into the Loan Collection. Of all the photographers who made it into the Loan Collection only 26 (roughly .02%) earned Diamond Photographer of the Year.
— PPA – Professional Photographer of America
See their work published in Professional Photographer Magazine.
The level of the award is determined by how many of those four images receive the highest possible honor: acceptance into the PPA Loan Collection, which is displayed at photographic exhibitions, conventions, and other photography events. The Edmonson's are Diamond Medalists, meaning that all four of their merited images entered the PPA Loan Collection. In 2014, they are two of only 26 Diamond Photographers of the Year.

About Photographers Luke & David Edmonson

David Edmonson & his son Luke, serve as frequent speakers, print competition judges and educators at home and around the world. They both served as President of the Dallas Professional Photographers Association and Luke serves as a Councillor-at-Large for the Texas Professional Photographers Association. Past major presentations at conferences include Wedding & Portrait Photographers International, PPA's ImagingUSA, PhotoPlus Expo in New York, Society of Wedding & Portrait Photographers in London and at the Australian Institute of Professional Photography Nikon Event in Melbourne. They are recognized as leaders in the fields of  Commercial Photography, Wedding Photography, Portrait Photography & Fine Art Photography.

About PPA

Professional Photographers of America (PPA) is the largest international non-profit association created by professional photographers, for professional photographers. Almost as long-lived as photography itself, PPA has roots that date back to 1869. It assists more than 27,000 members through protection, education, and resources for their continued success.