David Edmonson & Luke Edmonson
David and Luke are Dallas wedding photographers who specialize in wedding photography, engagement sessions, and bridal portraits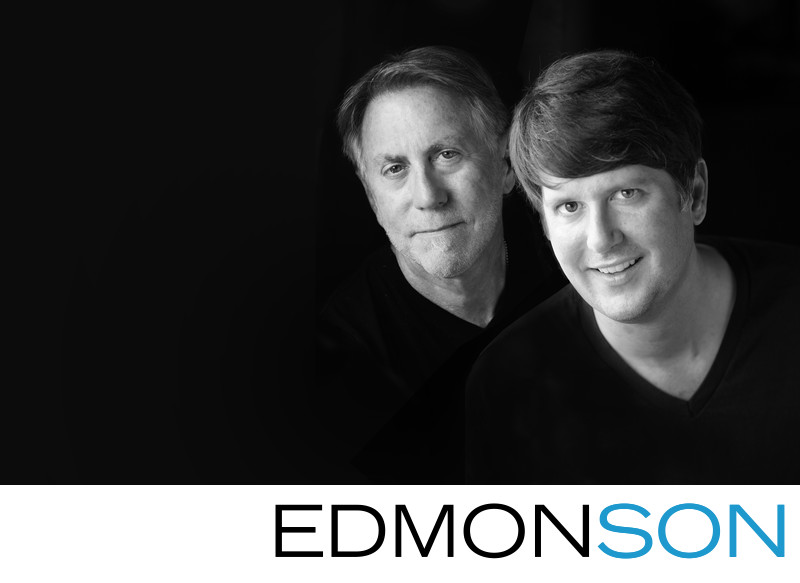 We firmly believe in the importance of creating excellent wedding photographs. We love a delightful love story.
We're known for photographing the best weddings in DFW since 2002. We also specialize in Destination, Indian, and South Asian weddings both nationally and internationally.
Whether you are a Park Cities bride and socialite or a Texas ranch gal, we are just as much at home creating your wedding memories in a luxurious estate setting or a charming backyard shindig.
It doesn't matter if you live in Preston Hollow or a townhome in Uptown, if you want the best artistry, you have found the right place. It's here with us at Edmonson Weddings.
Noted Dallas wedding planner, Mary-Frances Hurt of DFW Events, spoke the following about David when he received a Lifetime Achievement Award.
"Since 2006, it's safe to say that I have worked on over 150 weddings together. I love working with them because of the superior quality of photographs and intentional effort made to understand the heartbeat of each event Not just photographers; they are Artists on all levels."
(Mary-Frances Hurt, e-mail, March 2nd, 2015)
A Father and Son Team
Our relationships, journeys, and paths have intertwined, and yet, both of us also can stand on our own.
David is an inspiration to his four children and an extended photographic community at home and abroad.
Indeed, few people can quantify the significance of all the lives he's touched on every continent with his photography and his immense tenderness.
Chuck Swindoll says, "Inevitably, when I hear of someone needing a photographer, there is one and only one name that emerges without hesitation from my lips."
While it 's not often that you won't find him creating, Dad did put down his camera long enough to find a contingency rain tent for my sister's wedding in England. Being the father of a bride always has its own incredible story.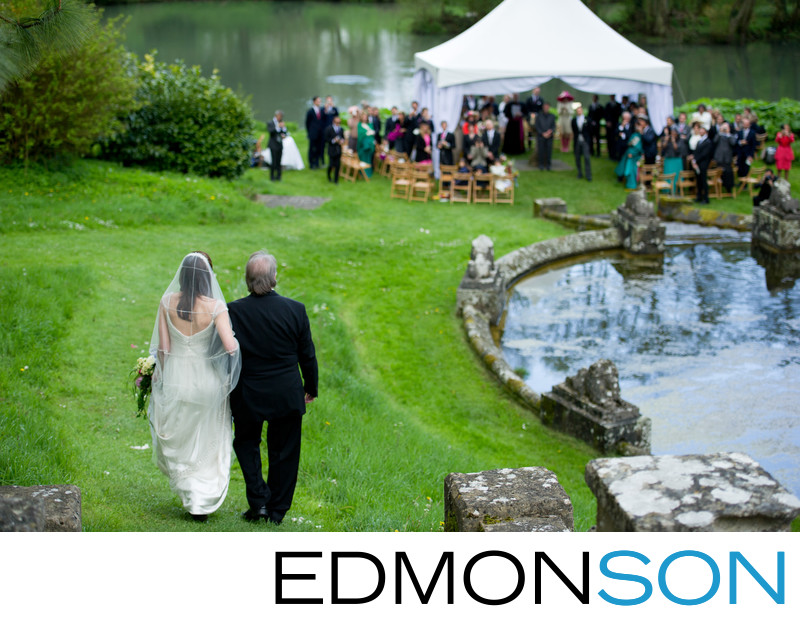 I have an amazing wife and a lovely daughter. So one day, I'll be walking my little girl down the aisle. But until that wonderful day arrives, I'd love to photograph you on your own very special day.
We are proud to be 3rd generation, professional photographers. We mastered our skills in commercial photography by shooting Magazines, Books, CD Covers and Annual Reports.
In the early 2000's, brides and grooms were hungry for something new, more editorial in style. Our unique background made us a natural fit to modernize the earlier more traditional look of weddings.
We Love Weddings, Engagements, And Bridal Portraits
We're Storytellers
In a nutshell, we want to shoot the expected and deliver the unexpected. We search for and the common threads of love, friendship, and joy that knit both them together while we take our amazing photographs of your wedding day.
We Have Expertise
Our combination of decades of diligent practice and excellent and unique experience means we can anticipate potential pitfalls before they happen. Should you hit a bump in the road during your wedding journey, we can effortlessly guide you through it.
We Have Passion
Photography and specifically exceptional lighting, composition, and posing define our signature photographic style. We take our job seriously. We work to be the best and teach the next generation of photographers what they need to know to go from just good enough to really great. Indeed, the best! Every day we get calls, e-mails, and messages from those brides and colleagues who do see the difference.
Editors describe our work as looking like it just came straight from the pages of the world's most celebrated fashion magazines.
So why not combine your vision for your special day/wedding with our imagination. If you do, you'll have the ingredients for something truly special. Just take a look through our galleries and albums to see how we do that.
Our Published Work Is Special
Magazines love to publish our photos, but that is something we only will do at our bride's request. Unlike many others, we don't consider your wedding as our personal marketing event.
From celebrity weddings that are highlighted in US Weekly to platinum weddings in the prestigious Grace Ormonde's Wedding Style, we're very fortunate and thankful that we have been trusted with the nuances of NFL, MLB, NBA, PGA and lavish society events.
The national wedding magazines and wedding blogs like the Knot, Style Me Pretty, Inside Weddings, and Modern Bride can showcase your wedding to the country and around the world. They are always hungry for new content to keep their advertisers happy and feed their social media machines. Have we been in there? Absolutely.
Of course, our work also appears in the local outlets like DWeddings, Brides of North Texas, Dallas Brides by Modern Luxury, Park Cities Bride, and others.
While it's a lot of fun to see our photography grace the pages of a lot of wonderful publications, it has to be your choice, something you desire, But if you want that attention we've got you covered and covered big-time. We just don't push it.
We believe you should control the publicity for your wedding. It's important that we respect a couple's and their families' requests for privacy or publicity if that is their choice.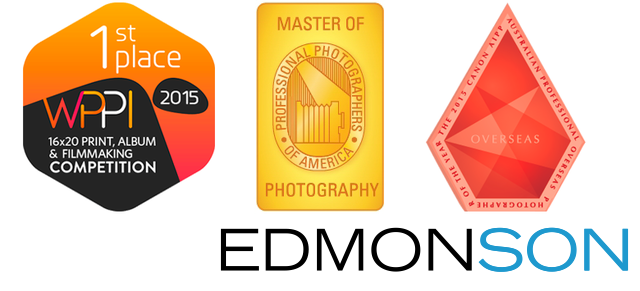 We're Master Photographers (Grand Master Actually)
Our greatest reward comes not from what we've earned but what we've learned through the process. It's been a very valuable education. We're truly proud of our professional growth.
The dictionary defines the word "accolade" as "an award or privilege granted as a special honor or as an acknowledgment of merit:"
Well, both of us have our Master of Photography from the Professional Photographers of America(PPA)in recognition of superior image making and photographic service. The process typically takes around 3 years to complete, and it's one of the more popular Master Photographer accolades out there.
Unlike PPA, a Master of WPPI (Wedding & Portrait Photographers International) is a more complicated process. Typically, the first level can be earned in 4 to 5 years; but then each additional distinction takes about 3 years to complete.
As of 2017, Dad is a Grand Master of WPPI, and I am a Double Master within the Honors of Excellence rankings. To put all that into perspective, only 5 other photographers in the world are also Grand Masters of Photography, and I'm currently ranked No. 20 out of approximately 3,000 ranked members.
We both have the skills to complete an idea from start to the finished print. We always deliver exceptional photography.
Fellowship: The Highest Accolade
Photographers receive this distinction by a jury's evaluation from other Master Photographers who have already earned their Fellowship. The process is personally challenging and very rewarding.
Different than the individual print competition, the fellowship process involved panels of 20-25 incredible photographs that are considered as a whole. There is also an Artist Statement.
In that statement, the emphasis here is not only on your competence, but the manner in which you refined your unique voice and vision to photography.
The Societies defines the Fellowship as follows: l
"Our ultimate accolade and is held by the top 1% of the memberships of most of the UK's representative bodies. These select few have achieved the highest professional standards in imaging, creativity, presentation, and behaviour. Never bestowed lightly but only after constant submission of work to their mentors, rigorous examinations and many years in professional practice."
During the evaluation process, there is no time limit for determining whether a panel submission is successful or not.
I invite you to take a moment to take a look at my wedding photography fellowship panel and read my Artists Statement.
Then take a look at my Fathers' portrait photography panel and read his statement too. Touching your heart is sure.
One of the signature moments for my father and me was having both our panel submissions unanimously pass. It meant something special because the result is not easy to attain. However, submitting aligns with our philosophy of measuring our efforts against the best photographers in the world.
We're International Judges
Our background also lets us serve as international print competition judges. We love that opportunity because we can give back in a tangible way to the professional community we love.
We both sit on panels for the WPPI Annual 16x20 Print Competition. I'm also privileged to serve twice more during the year for the 8x10 competition.
This short video by the Director of WPPI quickly explains some of the "Why" print competition is important. We don't want just to sell you digital files that languished unseen on a hard drive. Prints pass down through generations while files get passed around and forgotten.
We also judge the annual SWPP (Society of Wedding & Portrait Photographers) 20x16, the largest European competition held every year in London.
If you want to refine your eye as a photographer, you judge the work of others, give constructive and informative critiques and evaluate the nuances you see between poor, average, great, excellent and superior work. It is a tremendous education.
We always carry the lessons we learn with us when we are shooting. Not only do they improve our photography still further, but we help raise the industry overall.
The Cameracraftsmen of America
If you spend enough time and love/energy making an impact in your industry, people will notice. You may not even know the people or know they're watching.
After 3 years of observing us, we were both invited to become members of the Cameracraftsmen of America, one of the oldest, most prestigious groups in the world dedicated to advancing photography as an art form.
This unique group of men and women seeks the highest quality from photography. Founded in 1905 and still limited to only 40 members worldwide, its historical lineage are those photographers it credits as the most inspiring force for shaping today's photographic art form further.
The legendary photographer, True Redd, was not only David's mentor early on in his career but also a member and Past President of Cameracraftsman of America.
He defines its desirable members as "those that want to expand their horizons artistically and intellectually as image makers... attend meetings and participate fully.. .those who are never satisfied with what they do."
(THE STORY OF CAMERACRAFTSMEN OF AMERICA, 2005)
It is equally an honor and responsibility and one that keeps us continually accountable and always thankful.

The Australian Institute of Professional Photographers
Our interactions with photographers all over the world only make us better. There is no better example of that advantage than the admiration we share for the talent displayed in Australia.
Because of that respect, my wedding photographer was the talented Jerry Ghionis.
It's one thing to win awards and compete on a local level or even with the best in your country. However, when you see the incredibly high level of work coming out of other countries, you broaden your views about what's possible.
Our desire to push ourselves meant we naturally would become members of the AIPP.
The APPA awards are held yearly and pit the best and brightest talent overseas and at home against each other. Of course, there can only be one winner for International Photographer of the Year which then became Overseas Photographer of the Year in 2015.
I won in 2014 and David won in 2015. Amazing!
We have learned we are the Iron that sharpens each other's Iron. We are also the biggest personal and professional advocates one for the other.
In our relentless pursuit of excellence, it is our friends "Down Under" that have had the most significant impact on the final refinements we have made to take our imagery to the next highest level.
A Son's View on His Dad
David believes our cameras are simply the excuse to love others and influence their lives.
He's a sucker for a good romantic comedy or a great love story. How many times has he watched Love Actually or The Red Violin? Thank goodness paying to rent DVD's are a thing of the past!
He's also watched his daughters blossom into strong Texas women, and yet, he's still sensitive to their needs. As any parent of adult children, he knows you always love each child equally intensely, but uniquely.
He is wise enough to understand the significance of the long-term gift photography gives a family. He knows photography is about the Present, the Past, and Future and all those generations.
One time, he asked a very young bride to take a particular photo with her father. She remarked that while she loved her Dad, "They didn't touch."
What do you do in that situation?
Putting his camera down, he softly whispered to her.
"This photo with your Dad may not mean anything to you today.
In 10 years you may like it.
In 20+ when he goes to Heaven, it will be priceless."
He knew that photography communicates without using words or sound. We show connections and visually express the story. It is the people you will live life with that are your family more than anyone else.
While on her honeymoon, she called us just to tell Dad, "I already cherish this photo. Thank you for seeing what I could not."
A Personal Perspective
I'm excited that my style is always growing and maturing. I know my best work is still in front of me, and as an Artist that is amazing.
One of the unique qualities about being creative is the influence that life events can have on your art. You continually gain new depth and perspective. Experience and education were my avenues for learning and growing for nearly a decade, and then I experienced a sudden transformation in my thinking.
My wedding in 2010 gave me a new sense of empathy. I experienced what it's like to be a bride or a groom and the many responsibilities being that person entails. People often describe their weddings as a blur, and I believe it's not simply because everything happens so fast. It's more because there are few opportunities to stop and ponder and be fully present in each moment.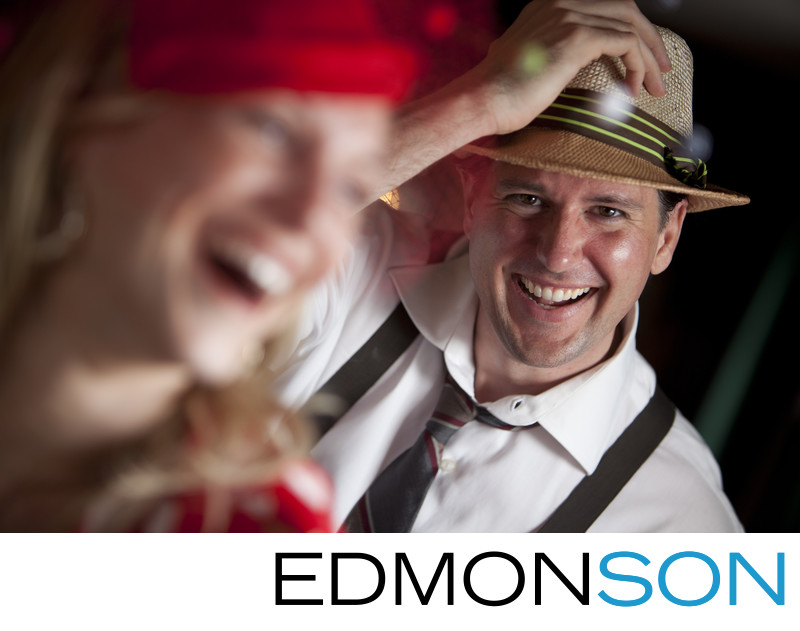 It took some time for that realization to sink in fully. How can I encourage wedding couples on their wedding day occasions to connect with more each other and with their families and guests? How do you feel something for a moment that our photos do later evoke?
The answer is to give yourself permission to feel. Followed by the luxury of not becoming so rushed you can't breathe. Coordinators do a great job of keeping a pulse on the event, what they miss quite often is the significance of a moment. If not captured, those points in time are forever lost.
The legendary photographer, Henri Cartier-Bresson, famously said,
"To me, photography is the simultaneous recognition, in a fraction of a second, of the significance of an event."
He also said,
"To photograph: it is to put on the same line of sight the head, the eye, and the heart."
And this,
"Photographers deal in things which are continually vanishing and when they have vanished there is no contrivance on earth which can make them come back again."
(The Decisive Moment, Cartier, Bresson, 1952)
The birth of my own daughter provided an additional perspective and made even more personal the importance of our wedding photos.
Photos do appreciate in value over time.
It caused me to become more intentional in how I approach another's wedding. I discovered a new perspective to use to capture the day through the eyes of your loved ones. I appreciated the servant's heart and how people were looking to make their day smoother.
I know now that generations do connect with each other through your personal love story. The opportunity to explore those connections on your wedding day and then forever throughout a lifetime is what intrigues me artistically.
Speakers and Educators
When you teach something to someone else, you'd better know your subject matter and know it well. You have the potential for making a major difference in people's lives.
As speakers, we've earned our Photographic Craftsman from PPA. We honed this ability during our combined three years as President of DPPA (the Dallas Professional Photographers Association).
Our ability to communicate clearly helps us be your photographer.
The industry publications Rangefinder, Photo District News, Shutterbug, and Professional Photographer, call us leaders in our industry. They regularly feature our work to train the up and coming great photographers in our industry.
Teaching platform and master classes at conventions across the United States and abroad is one of our greatest pleasures. We have presented individually and together at major photography conferences, including WPPI, ImagingUSA, PhotoPlus Expo and SWPP in London.
Our audiences range in size from small groups to filled large rooms, and we've done webinars using online learning tools, such as the Photographers Academy.
We also frequently educate at Regional, State and Local photography organizations and workshops.
We have learned the difference between knowing how to do something ourselves to how to connect the same dots to help others. Along the way, we have also had the privilege to share our hearts, inspire, and hopefully make a difference.
The Importance of Certification
Certification demonstrates your professional competence.
As a PPA Certified Professional Photographer, I have passed both the writer exam and the image review. The process involved taking a week long class to prepare me for the written test. You follow that with submission of required and also representative images of your work with clients.
Currently, PPA has certified fewer than 2,500 photographers.
Those who are certified have demonstrated consistency, technical skills, unique artistry,and professionalism in all their work .
Anyone can take a good enough picture; few can do it exceptionally well.
That belief ultimately led me to become one of the three co-founders and graduates of WPPI-C. Specifically geared to wedding and portrait photographers, this first of its kind certification program is raising standards.
I'm a better photographer today because of my own personal and professional growth. The years I have dedicated to my perfecting my craft reflects these accomplishments.
Awards
In 2016, the recipe for becoming an award-winning photographer is fairly simple.
Enter a local, online, or generic competition and score high enough to get a ribbon. Then you can call yourself an "award-winning photographer."
Read any photographer's bio and note that he or she will probably lead off with that same statement.
To be the best, you have to compete against the best.
Something is different, however, about those who work hard at refining their craft, their voice, and their vision. They also earn the trust of the people who are in front of their lens.
We are very fortunate to have won awards both individually and collectively. I invite you to take a minute here and dive into our particular and historical achievements.
You will see the seasons of our life in those achievements, indeed where and how we worked our way naturally up through the ranks. You will also see when we no longer put our entire focus on becoming a "Top 10 Photographer in Texas" and instead set our sights on something bigger.
Luke Signature Award
An award I find particular satisfaction in having won came from the renowned WPPI 16x20 competition. It is the only competition where the greatest talent from all over the world takes part. Indeed, if print competition had an Oscar or and Emmy or a Grammy, this competition is it.
There is a unique category that also promotes the skills of the photographer.
The title of that award is In-Camera Artistry.
I believe the foundation of a great image starts even before you click the shutter.
As an artist, I always strive to display excellence in my craftsmanship. In fact, I have learned the importance of attention to detail before shooting a shot.
This award for me was the culmination of more than decade of dedication to learning.
David Signature Awards
David's highlights span an unbelievable career. There are many reasons he is an inspiration to so many as a wedding, portrait, and commercial photographer.
To create something that either hasn't been seen before or is done so well you can't find any fault in it is to stand in the presence of a Master of their craft.
Beyond his Grand Awards, multiple Photographer of the Year and Best Of wins, David scored a perfect 100 for one of his group portraits in the SWPP 20x16 event.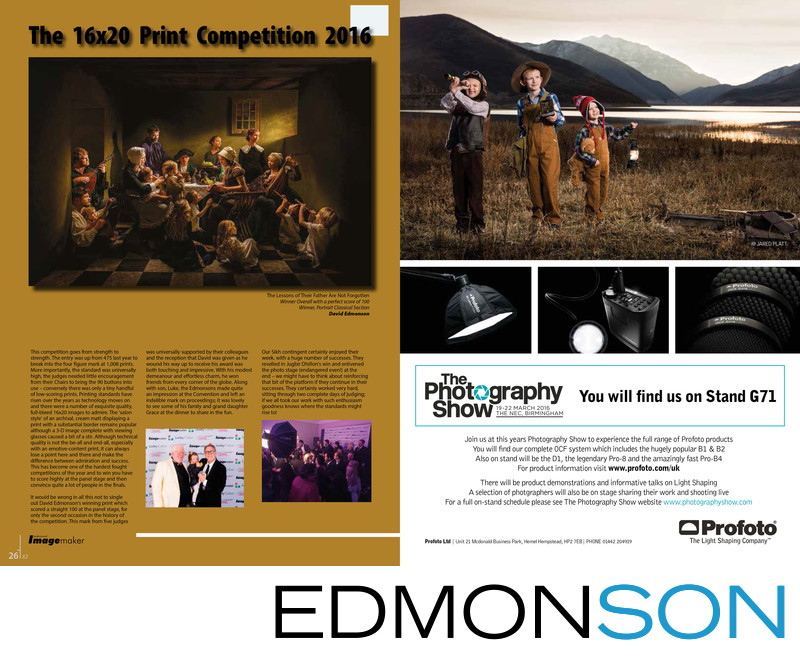 The organizers could only think of 2 other times they had ever witnessed that happening.
Needless to say, this portrait won many awards including Overall Top Print. What made it most special is the story behind that image and David's story.
Still awards won't make you the best photographer. They are just the by-product of creativity, imagination, and a lot of hard work.
You become the best because you possess and practice a rare combination of perseverance, dedication, and talent.
It is also fair to say that becoming a better photographer starts with becoming a better person.
Through his acts of photography, my father shares that message beautifully.
Lifetime Achievement
When we seek greatness daily, will we recognize it?
One of the most humbling realities of working with your father is to learn about the impact he has had on so many others.
When I was approached to present him the Lifetime Achievement Award, I could hardly contain my enthusiasm. I'm most thankful that one of my sisters was in attendance the night I stepped onto the stage to surprise him.
Jason Groupp, Director of WPPI, said,
"The foundation of the selection process is someone who has served WPPI for many years, is a great educator, and positive force within the industry. We like to look at what that person does not only for WPPI but on a yearly basis as well."
To me, there is no honor greater than by your peers."
Imagine a room filled with 1000 notable photographers from around the world. Each of them in their own right is a respected and known leader in their field.
Past distinguished recipients include Arnold Newman, Monte Zucker, Steven Rudd, Debby & Rick Ferro, Terry Deglau, Bill Hurter, Denis Reggie, Tony Corbell, Bambi Cantrell, Dennis Orchard, Yervant, Joe Buissink, David Williams and Cliff Mautner.
Describing David, one of his decades-old clients had this to say.
"His attention to his craft and his innate care for people make him unique among photographers."
In my speech, I said,
"Most people spend the first half of their lives searching for success. If we are lucky, we might spend the remainder searching for significance. Not my father. His biggest investment is in the lives of those around him.
Dad, these are the words that your loved ones have to say about you.
Kind. Giving. Loving.
A man of faith, a faithful man."
You can read more about what this award meant to him.
Here is an excerpt.
"I'm more passionate than ever to go out and create truly unique and beautiful narratives and pieces to connect generations.
Pretty much everyone I know who has reached a certain level of maturity wants to make a difference in the world.
For me, I want to make a difference in lives of families. Because I believe, that's where our influence starts."
My father is a great photographer, but he is an even better man. His Lifetime Achievement Award reveals his true significance in both venues. Truly remarkable!
Meeting My Wife
I first met my father-in-law, Hal Habecker, when he was a student at Dallas Theological Seminary. I was just three years old at the time and visiting the campus to see my father who worked in the Communications Department there.
Fast-forward then, and now we are standing in historic Union Station in Downtown Dallas, and I'm shooting a reception. Hal was there along with his wife after he officiated at the ceremony.
Some quick pleasantries were exchanged, and my future mother-in-law asked if I was dating anyone. I said "No" and returned to my photo duties.
This woman then approached me and asked if I was Luke Edmonson. She let me know that even though she didn't currently have any prospect in mind, someday she wanted me to be her wedding photographer.
Thinking it was a set-up I jokingly put my arm around Bethany and asked her, "How can I do that if I'm the groom?"
Three years later, our rehearsal dinner was held at that same spot where we first met.
Planning A Wedding
Initially, we both intended on getting married at our brother-in-law's lovely Arista Winery in Sonoma County near Healdsburg, CA, in California Wine Country.
A sunshine -filled vineyard estate seemed the perfect vibe and, of course, we enjoyed the personal connection.
Like many who plan a destination wedding, we accepted the fact that the health of some of our grandparents prohibited long distance travel.
Upon reflection, however, we understood our family was the most important part of us, so we set about securing Dallas's top wedding venues.
After getting ready at the stunning Stoneleigh Hotel, we headed down to the First Baptist Church.
Hal had the privilege of walking my wife down the aisle and presiding over the ceremony in the same place as Bethany's sister had.
The rain that evening couldn't even dampen our spirits, thanks to our joyful Dallas Museum of Art reception.
I'm forever thankful today that we made the decision to stay close to home. Some of our loved family members are no longer here with us now, but they forever live with us through the power of photographs.
Often, I'm asked what vendors we chose for our nuptials. I've made that easy to see in our vendor guide. They were the trusted people who took care of us at our wedding.
Get In Touch
Did you really read all of this? If so, you deserve one of those gold stars you use to get when you in school and did something really great!
The legacy of your own wedding in its photography is something we value personally and professionally.
Every wedding starts with a personal invitation.
Contact us now, and we will save your date!
Copyright 2002-2020 David & Luke Edmonson All Rights Reserved.
All photographs and content appearing on this site are the property of the Edmonson's. They are protected by U.S. Copyright Laws, and are not to be downloaded or reproduced in any way without our written permission. You may share photos using the tools provided in our galleries.

Edmonson Photography is based out the Dallas - Ft. Worth Metroplex, Texas.
Check Availability | 11134 Candlelight Lane Dallas, TX 75229 | (972) 208-0215