Dallas Wedding Photographers
We are Dallas wedding photographers known for capturing gorgeous portraits, magnificent details, and candid moments. Our specialty is wedding photography because we love to show your family's love to future generations captured with the skill of a master and the empathy of a saint.
Our wedding photos are simply windows into great stories told through the power of photographs. You can jump right into looking at our favorite wedding photos.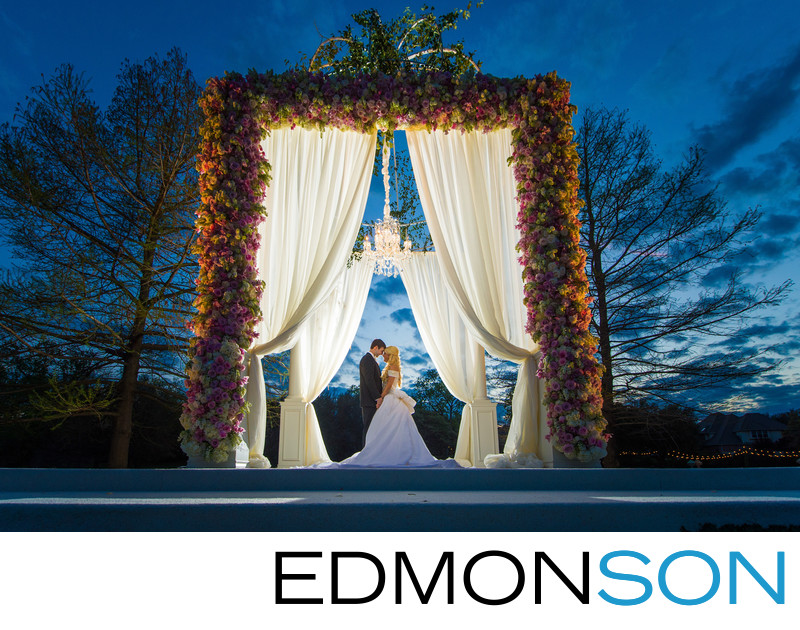 Brides & Grooms Write
We're starting off with a recent e-mail from the top because while we hope you love our wedding photography, what's most important to us is that you get to know our hearts. Just as from the heart, the mouth speaks as wedding photographers our hearts for others is evident in every photo we take. It speaks to the vision we have for your wedding day that is much more long-term than a single event.
"David and Luke Edmonson are beyond extraordinary! They shoot the most beautiful, creative, and artistic images. They are masters of light and lens and can capture the true spirit of everyone they photograph. I cannot say enough good things about them!

Their unique personalities were a perfect match for our large families, and it felt as though we had known them for years. Our pictures are breathtaking, and our families will cherish them for generations to come.

Not only are David and Luke brilliant photographers and gifted artists, but they are also honestly two of the kindest souls I have ever encountered. Their ability to connect with people, their passion for what they do, and their generosity toward others is truly inspiring!"

Erin Chupka
If you'd like to dive right into what we think about when shooting, check out our insight into the mind of a professional wedding photographer. Or jump right over and start learning about our journey and the life events that have shaped the unique way we view the importance of what we do. Inside scoop is, we believe that our job is simply to love on others and have influence in their lives. Our excuse is that we have a camera.
Weddings Are The Best
One of the things we love about the DFW area is the incredible diversity of faiths and styles from formal weddings to intimate unions, and Texas style rustic celebrations. One of our great honors is sitting down with you during our consultation to hear all about not only what will make your festivities unique but also what we can do to bring out your individual stories and personalities.
Few events in your life forever serve as a marker. Your marriage is one of them. Surrounded by loved ones both family and friends, this event is like the christening of a ship. The wondrous virtue of the voyage will be your journey. To think that will are going to play a part, providing depth and dimensionality is one of our greatest joys.

Having shot 1000+ weddings, we know how to anticipate instead of reacting. To know when to step back and let the scene unfold and when to provide guidance and direction. Our job is to give you ideas to think about and the grace to come to your conclusion. There are many different ways for your tale to unfold, how can we serve you best?
Wedding Photography Services
We offer a range of photography services and finished products like prints and wedding albums that scale according to your needs. For simpler affairs maybe a single professional photographer may be the perfect fit. Larger gatherings often desire the quality and unique viewpoints that two masters bring.
Bridal portraits, engagement photos, save the dates and after the wedding shoots can customize the perfect collection. Each has the potential of becoming part of a timeless keepsake of beloved memories. Our conversation starts by learning more our about pricing and contacting us to check our availability.
Master Dallas Wedding Photographers
We love this quote from Henri Cartier-Bresson because while everyone is a photographer these days, few are considered masters of their craft. Beyond the technical skills required to shoot in a wide variety of venues and locations lies a deeper understanding. It's often knowing why you are taking the photo in the first place.
"For me, photography is to place head and heart and eye along the same line of sight. It's a way of life."
Henri Cartier–Bresson, the man the image and the word, Thames & Hudson, 2003
On a deeper level is the ability to shift the prism you are viewing the world. If we only captured your day based on the things we see are only scratching the surface. What if we add to that the practiced art of seeing the world through the eyes of the people who know you best? How does your mother see you? Your father, sister or brother? How about you fiancee or your friends. We learned how powerful empathy is not only in making your timeline run smoothly but also incorporating it into how we shoot.
Discover More About Our Background:
Every wedding starts with an invitation. We invite you to look through our galleries, learn more about who we are and contact us to check availability. We love the Dallas community and the relationships we've made. We look forward to meeting you soon.

Copyright 2002-2020 David & Luke Edmonson All Rights Reserved.
All photographs and content appearing on this site are the property of the Edmonson's. They are protected by U.S. Copyright Laws, and are not to be downloaded or reproduced in any way without our written permission. You may share photos using the tools provided in our galleries.

Edmonson Photography is based out the Dallas - Ft. Worth Metroplex, Texas.
Check Availability | 11134 Candlelight Lane Dallas, TX 75229 | (972) 208-0215